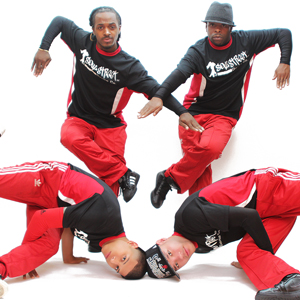 Come celebrate with us end of the season! 
African Breaking Dance & Hip Hop
Come on one Come on all!
Dynamic Rockers Celebrates 33 YEAR!
Multi-Cultural Celebration
performed by the Famous Renowned Dynamic Rockers
African American, Afro-Brazilian, Afro-Cuban , Puerto Rican and Latin cultures
This show will illustrates how African American, Afro-Brazilian, Afro-Cuban and Puerto Rican cultures and ancient traditions influenced contemporary Hip Hop. A high-energy explosion of breaking dance rhythm and uplifting music with education at its core. This performance brings the elements of music, rhythm and math together in a fresh new format. 
Special treat for the end of the season your students will never forget!
Curriculum Connections: ancient and contemporary history, social studies, multi-cultural traditions, music, dance, theater, arts, physical fitness, team work and self-esteem.