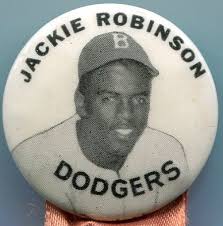 Jackie Robinson-baseball star played an important role in integrating professional sports. His story is brought to life in a production which is heartwarming, lively and interactive.
Young audiences join Jackie as he learns valuable lessons from his mother, then cheer him on as he scores his first home run as a professional baseball player.
Volunteers even join Jackie onstage to help him overcome bullying without fighting back.
This play shows the events that shaped Jackie Robinson's character, his struggle to gain acceptance, and the tremendous obstacles he overcame on his way to changing the face of our nation.
This production presents a variety of lessons on American History, Social Studies and Character Education, in addition to supporting Standards in Reading: Literature, Informational Texts and Foundational Skills, Speaking, Listening and Language.
The Jackie Robinson story is the perfect compliments to Black History celebrations.
Jackie Robinson inspires young people to do what is right, follow their dreams and never give up.
Curriculum Connection: History, Social Studies, Civics, Literature, Music, Sport, Government, Black History, Leadership, Character Development