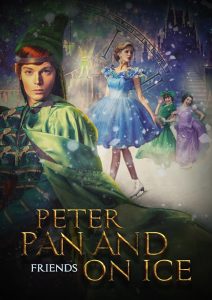 Special Ice Skating show presents Peter Pan On Ice!
Music, Ice Skaters, Dance, Circus
Classic Literature meets Ice Skaters, Dancers, Circus performers on Ice.
There is nothing quite as thrilling as the tale of Peter Pan & Cinderella until you add ice!
The Ice is a unique environment on which the show is staged.
The incredible professional skaters and sensational music and storyline of Peter Pan and Cinderella bring the stage to life.
This breathtaking show combines dance, music, theater, figure skating, and classic literature you don't want to miss!
This is a MUST SEE SHOW your students will never forget!
Curricular Connections: Classic Literature, Music, Dance, Ice Skating, Health, Fitness, Teamwork, Theater Arts