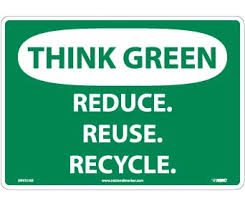 Reduce, Reuse, Recycle

2020 will mark Earth Day's 50th Anniversary!
Science! Magic! Cool Illusions! Audience Participation! Have Fun and Be Amazed!
This performance designed to get kids excited about protecting Mother Earth clean and healthy.
Green Magic will magically transport your students to a world where "going green" can be exciting and fun!
Green Magic-educational performance filled with science, cool illusions and awesome magic tricks how to Reduce, Reuse, Recycle and fun illustrations of how everything in the natural world is connected.
Students will witness a used soda can, recycled in the blink of an eye! Watch as an animatronic bird comes to life to educate about the dangers that plastic bags pose on our planet. This production is guaranteed to motivate children to Reduce, Reuse, and Recycle!
It's important to convey the message to our children that though they are young they still play important roles protecting the earth.
Students learn how to save the earth's resources by living "GREEN". A must see experience!
OBJECTIVES:
Understand that all the Earth's resources are valuable and should be used wisely
Encourage kids to Reduce, Reuse and Recycle the Earth's resources
Show kids HOW they can use these resources wisely
STUDENTS WILL LEARN
The Earth's natural resources are limited and therefore, valuable
Specific ways kids can Reduce, Reuse and Recycle
VOCABULARY
Earth – the only planet in our solar system that supports life
Environment – where a plant or animal lives and all the things that affect it there
Garbage or Trash – a natural resource you've decided is not valuable anymore
A natural resource, in the wrong place, at the wrong time, in the wrong amount
Resources – the things that the Earth provides for us that we can use
Recycle – to take a resource that's been used, remanufacture it, and use it again
Reuse – to use an item more than once
Reduce – to decrease the amount of waste or energy used
Water Cycle – the natural movement of water through the biosphere from the atmosphere to surface of the Earth and back again
Curriculum Connections: Music, Theater, Science, Environment
Curriculum: Music, Theater, Science, Environment