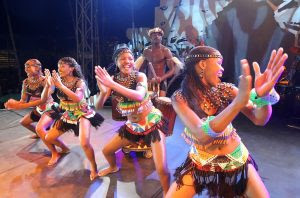 Don't Miss Out our SPECIAL GUEST DIRECT from Kenya.
Perfect gift to celebrate Black History Month.
Powerful and educational performance that celebrates the beauty of African roots, culture and rhythm. African Acrobats is sure to impress audiences of all ages.
AFRICAN CIRCUS & ACROBATS
African Roots, Culture & Rhythm. Kenya Got Talent
Back by Popular Demand!!! 
Students are invited to take a musical journey into African American History.
Traditional African dances, South African gumboot dancers, Gabonese tumblers, jugglers, acrobats and contortionists in this performance packed with non-stop action and incredible feats.
Curriculum-Connection: Multi-Cultural, Social Studies, Dance, Music, Acrobatics, Health, Physical Fitness, Circus Arts