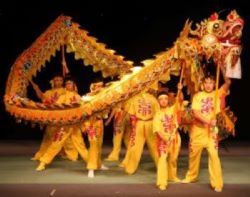 This breathtaking show introduces students to Chinese Culture and Dragon New Year. A must-see performance for all ages. Back By Popular Demand.
Students learn the beauty of Chinese culture through traditional Chinese music, dance, acrobatics, jugglers, bicyclists and contortionists, martial arts, theater, and an illusion.
This performance helps students appreciate the influence of China's history, geography, and culture. Fantastic-colorful costumes, a breathtaking show to introduce students to Chinese culture and Dragon New Year!
This performance will leave the audience breathless.
Curriculum: Social Studies, History, Theater, Arts, Music, Dance, Physical Fitness & Fun!