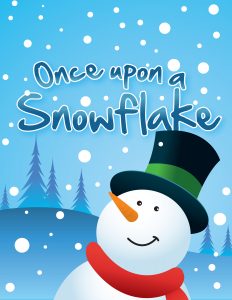 The tale starts with Ella, a little girl who lives with her Grandpa in Christmastown. When the first snow of the season falls, Ella creates Sarah the Snow Girl – who may not be decorated with the fanciest bells and buttons but makes up for it with love.
When Sarah learns about the Supreme Snowman competition – where Santa picks the snowman with the most Christmas Spirit – she doesn't think she'll make the cut.
But through it all, Sarah the Snow Girl exhibits selflessness by helping a fellow snowman, motivating the reindeer, and even sacrificing her chance to win the contest to help Ella and her Grandpa.