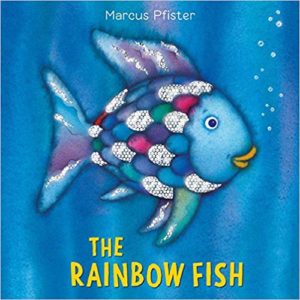 The Rainbow Fish an adaptation of Marcus Pfister's celebrates 25th!
Twenty-five years ago, a glittery little fish swam out into the world with a message of friendship and sharing. The Rainbow Fish is a children's book is best known for its morals about the value of being an individual and for the distinctive shiny foil scales of Rainbow Fish. 
The Rainbow Fish is a shiny, multi-colored fish that is the most beautiful and one of a kind fish in the ocean. When he refuses to share one of his scales to share his vibrant, dazzling and beautiful scales, the whole ocean seems to refuse his presence. This results in an unhappy fish finding himself advised by a wise octopus which gives guidance and advice on generosity, humility, and friendship.
Curriculum Connection: English Language Arts, Theater; Music; Visual Arts Literacy; Making Connections; Community and Cultural Resources; Careers and Lifelong Learning