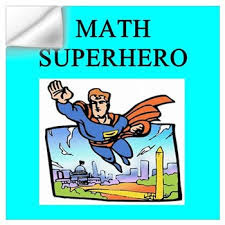 MATH NEVER WAS SO MUCH FUN TO LEARN!
Superhero Math! Explores  Math Curriculum 
Magic, math, music, audience participation and mind blowing illusions to get your students excited about math!
This show is designed with the purpose of creating excitement for Math and explores curriculum specific mathematical principles. Math Never Was So Much Fun To Learn! Students learn the ins and out what makes math fun! Magic, music, and audience participation keep students focused and excited about math.
Multiply your student's excitement for math in a Fraction of the time with the Addition of this exciting new math production!  Joe cuts his arm in 3 equal pieces to teach the concept of thirds. Students have to guess how many prizes are in the magic gumball machine, a great lesson in estimation. Other segments include Orders of Operation, Measurement, Probability and more! 
His appearances include The White House, Disney Cruise Lines and halftime appearances at The Washington Redskins football games, Universal Studios, Walt Disney World, Knott's Berry Farm, Six Flags Texas and Six Flags America.
 Most recently, Romano was chosen to open for First Lady, Michele Obama at the "Read Across America" celebration at the Library of Congress,
Teachers and students alike will be amazed by the mightiest math assembly on the planet….."Superhero Math"!